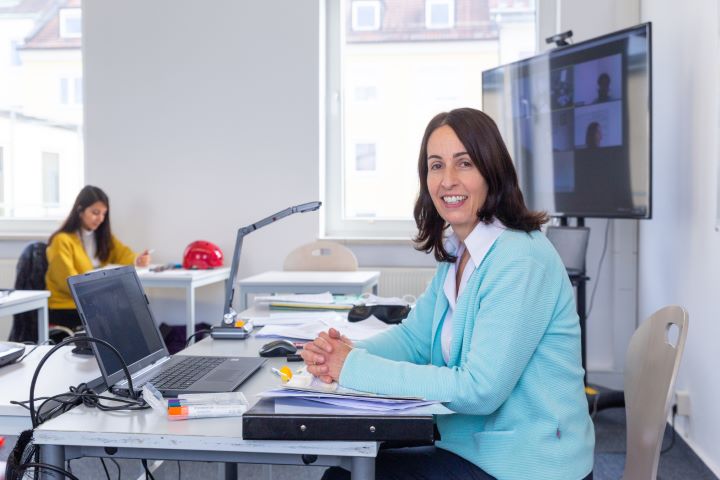 We are looking for …

1) from May 23, 2022 , a teacher (m/f/d) for a general integration course in attendance

Module 1 f.
Textbook "Steps plus NEW"
Monday Tuesday Thursday
6:15 p.m. to 9:30 p.m
2) From May 23, 2022 , a teacher (m/f/d) for a general integration course in attendance

Module 2 ff.
Textbook "Steps plus NEW"
Monday Tuesday Thursday
6:15 p.m. to 9:30 p.m
3) From May 23, 2022 , a teacher (m/f/d) for a general integration course in attendance
Module

5 f.

Textbook "Steps plus NEW"
Monday Tuesday Thursday

6:15 p.m. to 9:30

p.m
4) a teacher (m/f/d) for a general German course B2.1 in the virtual classroom
Textbook "Aspects"
Tuesday and Thursday
6:30 p.m. to 9:00 p.m.
The courses can also be split between two teachers.
Please contact Karin Gundlach :
---
For more than 37 years, Klartext has stood for competent and committed language promotion in German as a foreign language or second language in Munich. An important goal of our offer is the linguistic, social and professional integration of the participants.
If you share our vision and want to help our participants to find their place in their job and in Germany, KLARTEXT is the right choice for you!
Contribute to our vision of teaching our participants the German language and thereby changing their lives!
We are generally looking for lecturers who have pedagogical and intercultural professional experience and have the appropriate state qualifications (BAMF approval), commitment and openness to innovative forms of work and projects.
We offer regular team meetings and appraisal interviews and ensure networking and transparency in the facility.
In parallel to our classic face-to-face courses, we offer online courses via our data protection-compliant learning management system. This consists of Moodle as a learning platform and BigBlueButton as a virtual classroom.
You also have the opportunity to take part in our cultural program and actively shape our intercultural work.