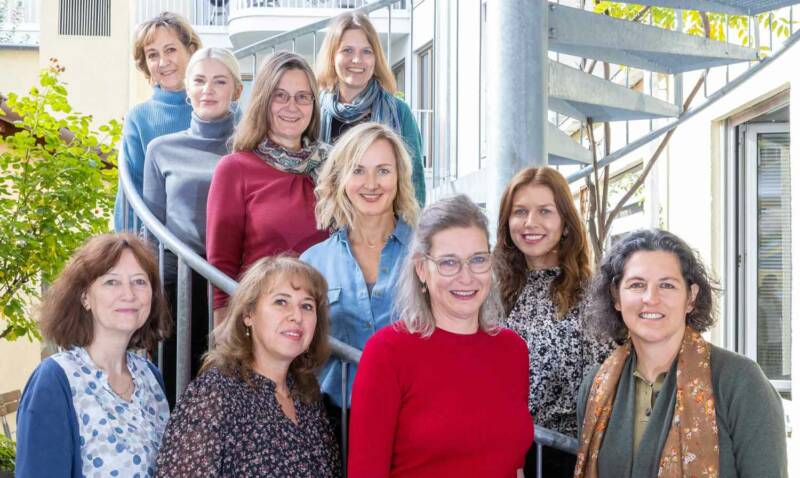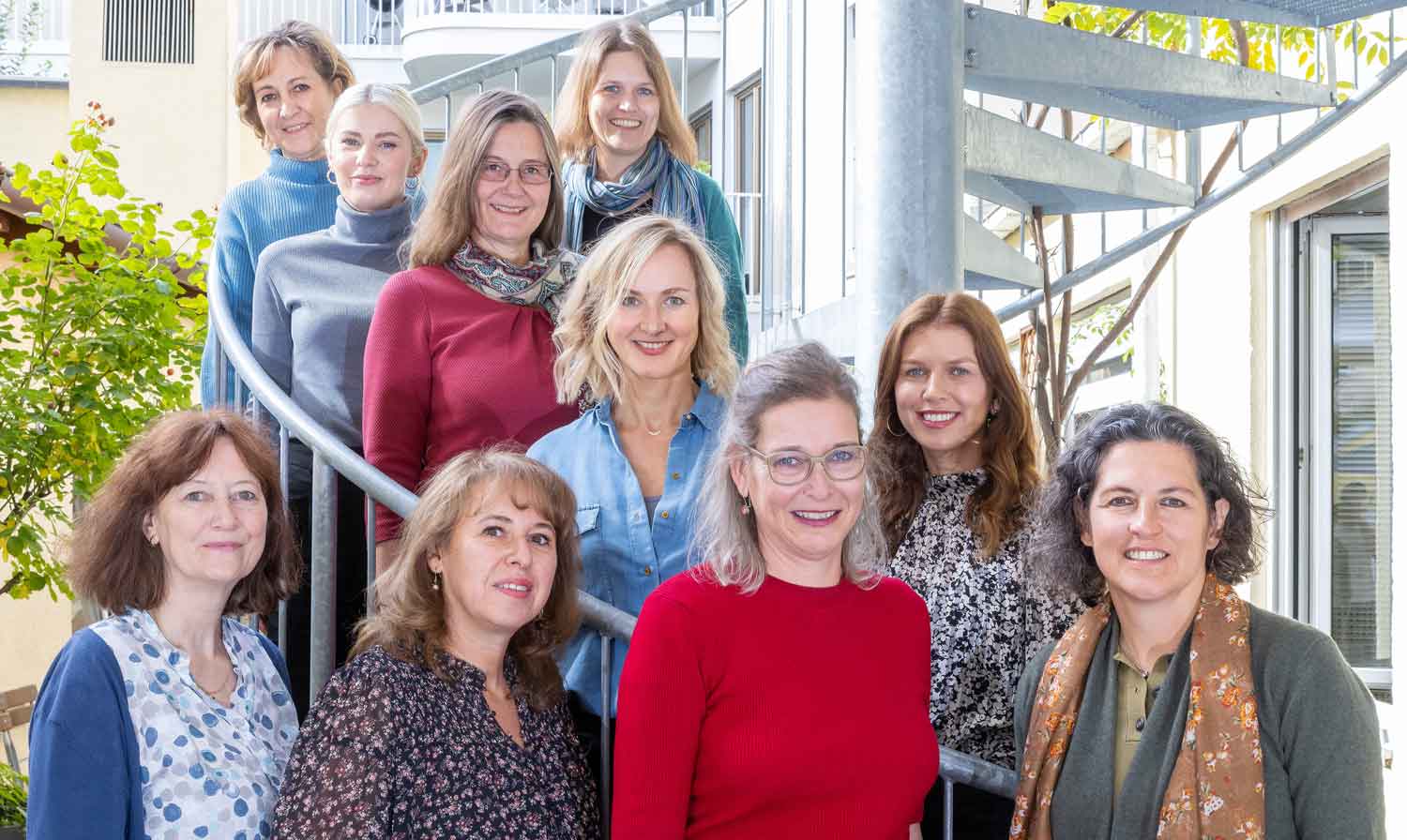 Contribute to our vision of finding the best course for our participants to change their lives!
Many ways lead to learning the German language. One of them is taking the right course at KLARTEXT. To this end, our administration attaches particular importance to personal consultation when our participants are looking for courses in Munich. Respectful and benevolent interaction with the lecturers is also part of everyday work, of course!
Our administration has many years of experience in the subject of German as a foreign language or second language and give advice on the educational content of our courses as well as their eligibility for funding. Part of the counseling also includes assessing prospective students and determining their language level. For this reason, every consultant has a DaF/DaZ training or a degree in German studies. Administrative activities ecompass among others the application for funding with the authorities, regular coordination with the lecturers or the supervision of the participants during the courses.
To support our team, we are looking for a full-time (40 hrs/wk), immediately
Consultant (m/f/d) with DaF-/DaZ qualification for course supervision in the field of literacy
Your areas of responsibility – versatile
They advise our participants at the reception and respond to inquiries
You look after your customers from the registration for the course to the end of the course
You support our team in the daily business
You will be responsible for administrative tasks such as submitting applications, maintaining data, invoicing, confirming participation
You are an important contact person for our clients
You organize the courses and coordinate with the lecturers
Your profile – sociable and organized
You have studied German as a foreign/second language or German studies and have the integration course approval from the BAMF
You have experience as a DaF/DaZ lecturer
You work in a structured and responsible manner
You are outgoing and like to contribute your ideas to the team
You are good at dealing with people from different cultures and have experience in intercultural communication
You are confident in the German language, you speak English and ideally another language
Our offer – good working atmosphere in the heart of Munich
Meaningful activity for integrating people from all over the world
Interesting and varied work with room for personal initiative
Friendly team with considerate handling
Individual induction and training opportunities
In the middle of Munich, in the Maxvorstadt district
Appropriate remuneration
Many years of experience and networking as an educational provider
Contact: Please send your complete application documents in PDF format to Ms. Cécile Torrens-Horak: bewerbung@klartext-zentrum.de or call us at: 089-540 46 98 14.
Become part of our administration team and apply now!
We look forward to meet you!
Do you have training as a DaF/DaZ lecturer or a degree in German language and literature studies? Are you looking for a job in the administration of a language school in Munich? Then apply now for one of our job offers in Munich-Maxvorstadt!