Se continuously offer general German courses in the mornings, afternoons and evenings, face-to-face or online at all levels: A1, A2, B1, B2 and C1. These courses can also be attended as integration courses and recognised for a language course visa.
If you wish, we will prepare you for the following exams in these courses: DTZ, telc Deutsch (B1, B2, C1) and telc C1 Hochschule.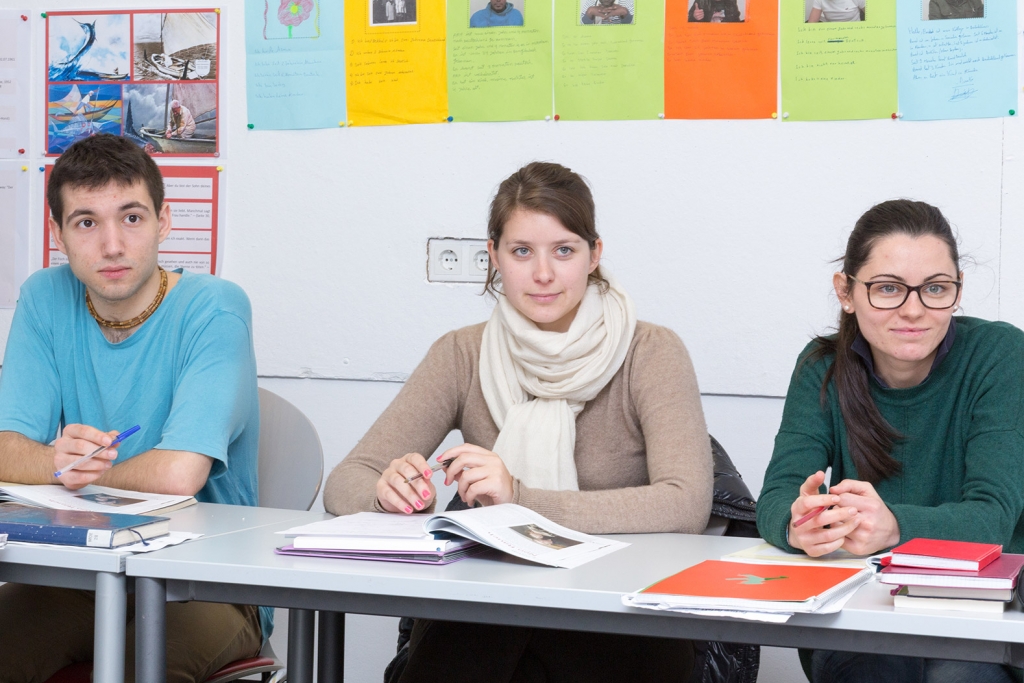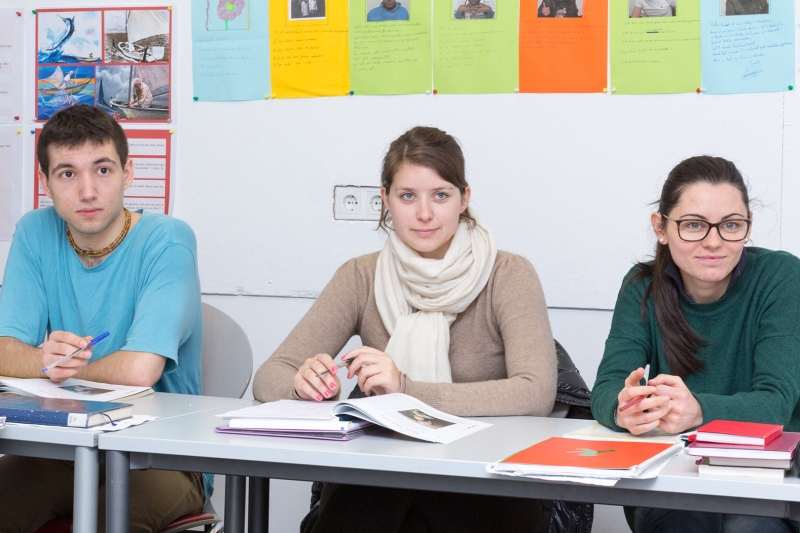 Our courses are communicative and lively. The focus of the lessons is initially on the spoken language. The participants should be able to cope with everyday situations verbally as quickly as possible. For this purpose, grammar, writing and text comprehension are also practiced intensively. As the level rises, the participants are prepared linguistically and in terms of content for the application process, professional life or for starting an apprenticeship or studies.
By means of frequent method changes and use of different media, text types and current topics the lessons are entertaining and lively.
Online lessons take place in the form of a video conference which are supplemented by a learning platform, on which the teacher and the participants do paperless homework and tests and communicate with each other The form of teaching can alternate as face-to-face and online classes (hybrid lessons).
Lateral entry is possible as long as the level fits and free places are available.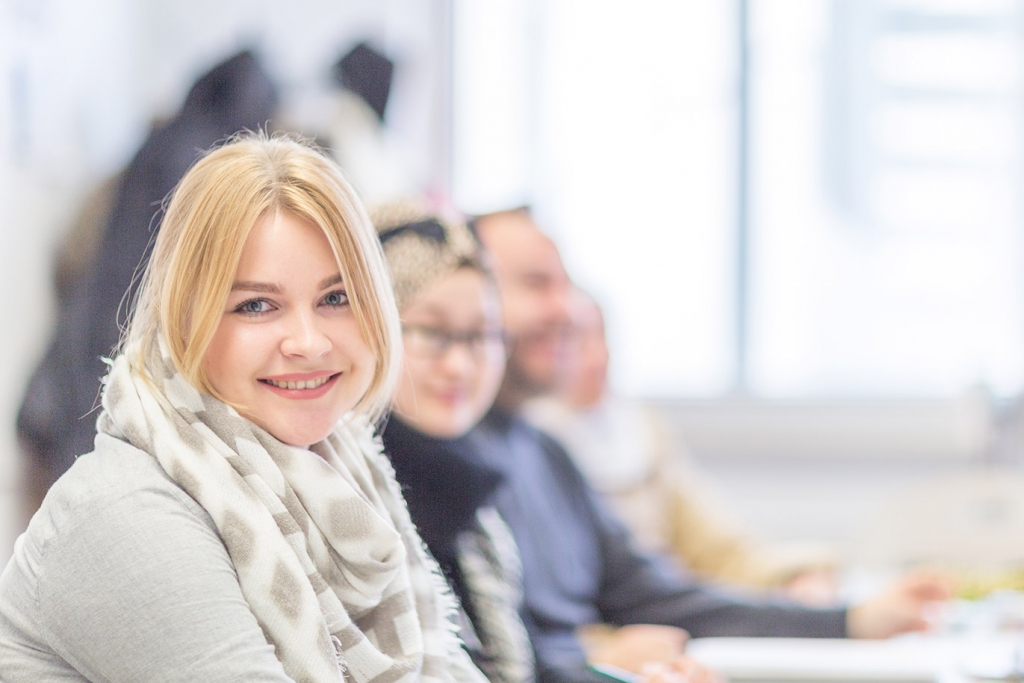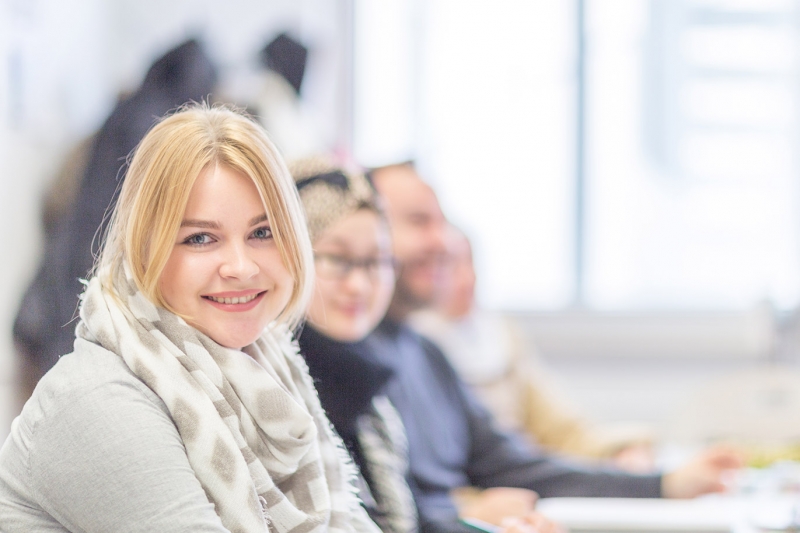 Visit an intensive German course with us in Munich-Maxvorstadt or use our language courses conveniently in online format. We offer intensive courses in the mornings, afternoons and evenings. We recommend you to use our online registration or make an appointment with us and we will discuss whether funding is possible!
GERMAN COURSES
FINANCED GERMAN COURSE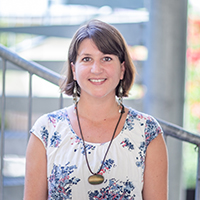 Tanja Mudrack
Customer advisor
KLARTEXT e.V.
Augustenstrasse 77
80333 Munich
Tel: +49 89 540 46 98-20
Book a telephone appointment or register directly online
The language school for German, work and culture in Munich