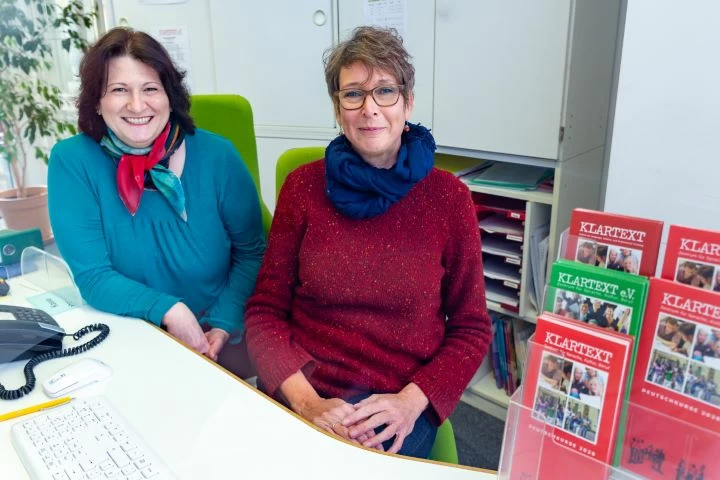 We place particular emphasis on personal advice when you are looking for a course. This is the only way to find out which course really suits you!
Our advisors have many years of experience in the subject of German as a foreign language and can advise you on both the pedagogical content of your course and its eligibility for funding. Your personal advisor will also be there for you from the registration to the end of the course, so that a contact person is always available for you during your time at school!
If you do not want to make an appointment with us, you are welcome to visit us spontaneously on site during our office hours. However, you have to expect waiting times.