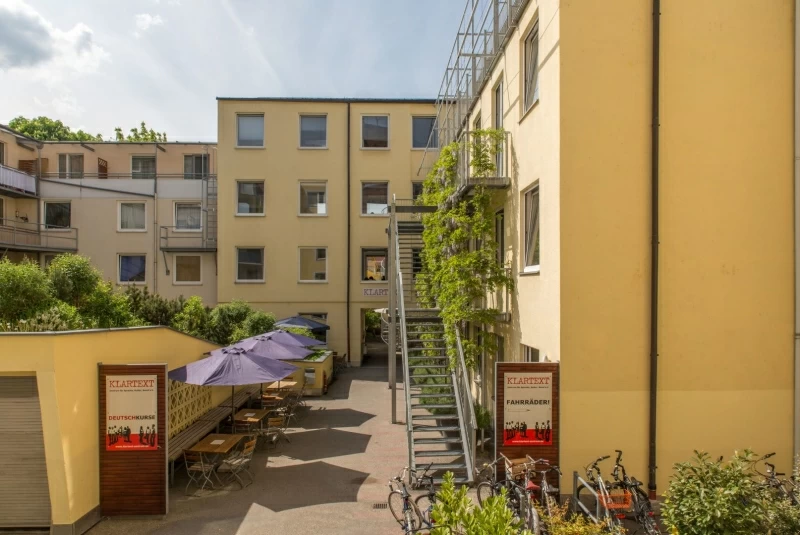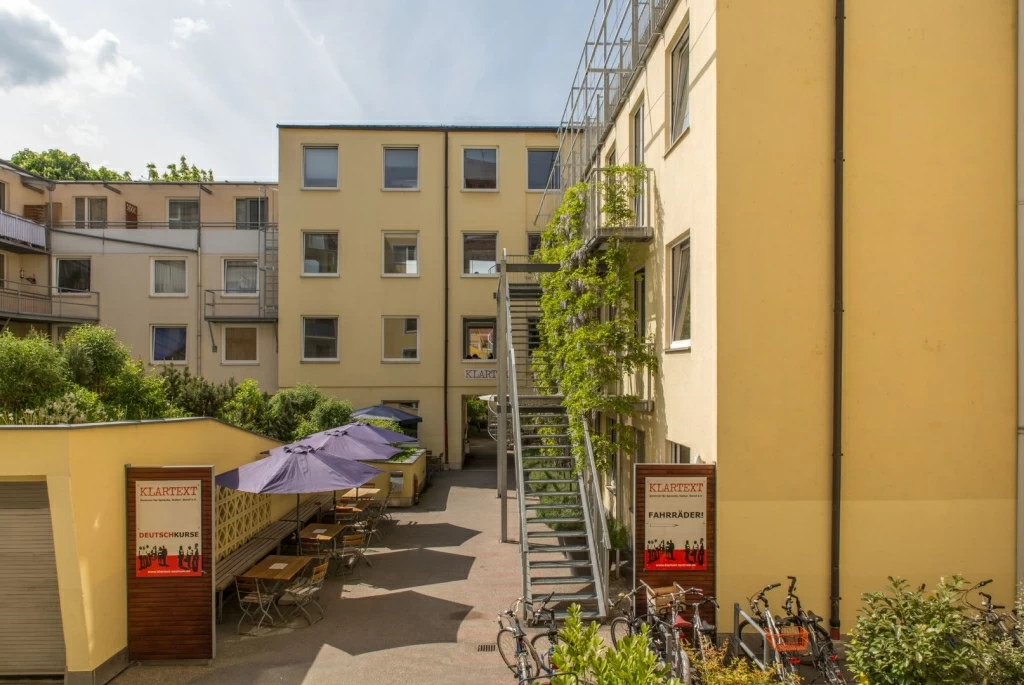 Our language school for the German language, work and culture was founded in 1983 under the umbrella of the KLARTEXT e.V. association. We are a free, independent, and non-profit education provider, which offers courses and qualification measures for young people and adults.
Our focus is on language training in German as a foreign or second language, on intercultural communication and on qualification for the training and labour market. Part of our programme is financed by state and city contracts within the framework of promoting the disadvantaged and promoting integration.
An important goal of our offer is the linguistic, social and professional integration of the participants. For this reason, we focus on the needs of our students, do intensive intercultural work and maintain close contacts with the business community to prepare them for a successful professional future.
Our lecturers and advisors have many years of educational and intercultural professional experience, appropriate state qualifications as well as commitment and openness to innovative forms of work and projects. Regular team meetings and employee appraisals ensure networking and transparency in the institute. KLARTEXT e.V. supports the team with advanced training, supervision, appropriate remuneration and room for personal initiative.
Our students value us as a competent, reliable training and further education partner who that shows them interest and understanding and promotes them holistically by helping to strengthen their technical, communicative and methodological skills. As part of our cultural programme, our students can also contribute creative ideas in cooperation with our lecturers and present them at an annual event.
To continuously improve the quality of our institute we implement a quality management system according to DIN EN ISO 9001:2015. The results of our work are regularly evaluated and documented using standardised tests, participant surveys and statistics. The results are incorporated into the further planning of measures.
KLARTEXT e.V. is a non-profit association which is managed according to the principles of profitability, market orientation, employee participation, common goal orientation, professionalism and efficiency.
We value a modern, cosmopolitan profile in the public relation that conveys our quality, professionalism and service orientation.
Good networking is fundamental to our community service. We are therefore in close cooperation and professional exchange with our clients, other sponsors, companies and other institutions in networks and working groups.