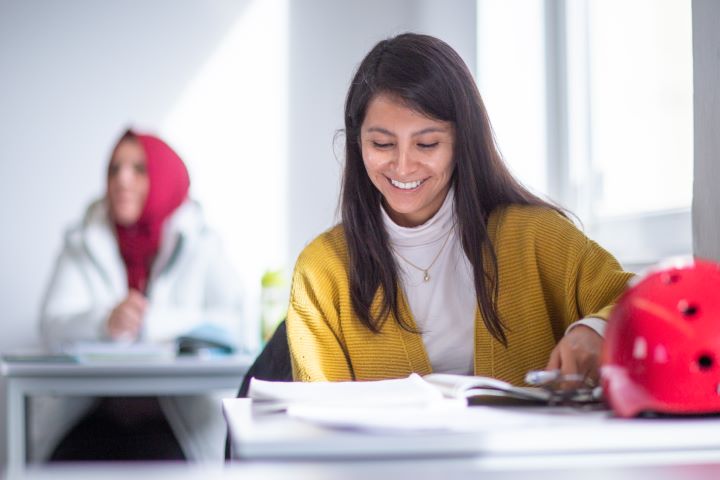 Ithe orientation course you will receive information on the political system as well as the legal system, culture and history of the Federal Republic of Germany. You will learn what rights and obligations immigrants have in Germany and a lot interesting facts about everyday life in Germany. The following key topics await you, among others:
Fundamental rights in the Basic Law
Constitutional principles and state symbols
State tasks and civic duties
Constitutional bodies and parties
Social and political participation
The orientation course ends with an official qualification, the Test "Living in Germany" (Leben in Deutschland).
Slow-paced courses
So-called slow-learner courses are aimed at participants who learn at a slower pace than that provided for in integration courses. This can be the case for immigrants who are not used to learning and who have only a low level of schooling from their home country. The lessons are adapted to the abilities of the learners and support them through small-step methodical procedures. The structure of the course and workbook is also characterized by slow progression. The courses range from A1 to B1 and are supposed to end with the German test for immigrants, or DTZ for short.
In our orientation course in Munich-Maxvorstadt you will learn how life in Germany works. It is an introduction to everyday life in Germany that ends with the German test for immigrants.