Deutschkurs für Altenpfleger im Alltag – Online-Kurs!
Did you complete your apprenticeship or studies as a nurse abroad and would like to work in Germany?
The German course for nursing assistants and nursing professionals offers you everyday language training with the help of experienced teachers who will teach you practical knowledge for everyday work. Our teachers will practice this with you Specialized vocabulary and grammar. Based on numerous Case scenarios and Role play language skills are deepened and deficits are remedied. The course is divided into two parts:
Part 1: Communication with relatives, patients, colleagues and doctors and care documentation
Communication with relatives and patients
Communication with colleagues
Communication with doctors
Care documentation
Case scenarios
Part 2: Care and support in everyday life

Perceiving and observing
Diet and Elimination
Personal care and wound hygiene
Prophylaxis and positioning
Wound documentation
The lessons take place in the form of a video conference and are supplemented by a learning platform on which the teacher and the participants do paperless homework and tests and communicate with one another.
This gives you the chance to expand your professional skills in the workplace and to be more confident in your job with the German language .
The prerequisite for the course is that you have reached level A1 (Module care basis or Module care structure) B1 (Module communication/care documentation or Module patient care/wound care) in German as a foreign or second language.
This course is not funded by the Employment Agency or the job center of the Federal Office for Migration and Refugees .
The online language course for nurses teaches practical German for nursing professions!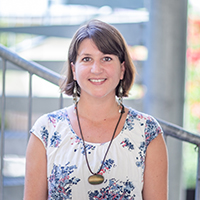 Tanja Mudrack
Kundenberaterin
KLARTEXT e. V.
Augustenstraße 77
80333 München
Tel: ‭+49 89 540 46 98-20‬
Telefon-Termin buchen oder direkt online anmelden
Die Sprachschule für Deutsch, Beruf und Kultur in München