Shich options are there for the assumption of German course costs in Munich? Below we have listed the options ranging from grants to completely free German courses. The city of Munich, supports migrants and refugees in particular.
Since April 2010, KLARTEXT e.V. has been organising city-funded German courses for refugees; initially only in cooperation with theBRK-Kreisverband München, now with three other sponsors, though. The new partners are IG – InitiativGruppe Interkulturelle Begegnung und Bildung e.V., IB – Internationaler Bund Freier Träger der Jugend-, Sozial- und Bildungsarbeit e.V. and Anderwerk Gesellschaft für Neues Handeln in Bildung und Sozialarbeit mbH.
Funding is provided by the Office for Housing and Migration of the Social Department of the City of Munich.
The target group of the courses are refugees who live in Munich and cannot take part in state-sponsored integration courses due to their residence status.
They have very different educational backgrounds, ranging from illiteracy without any school attendance to some semesters at university.
The aim of the courses is to offer people a fixed daily structure shortly after entering the country and to give them the language skills they need to live in Germany. Young refugees in particular are to be given the opportunity to subsequently attend a vocational integration course (BIK) at a vocational school or a school-like measure, or to take up an apprenticeship or a course of study.
The aim for all language course participants is to improve professional prospects and enable integration into society.
Registration for the courses takes place exclusively through at IBZ Sprache & Beruf (Integration Advice Centre – advice on German courses and qualifications after migration and flight):
IBZ Sprache & Beruf
Franziskanerstr. 8, 81669 München
Phone 089 233 40 622
ibz-sprache.soz@muenchen.de
The classification for young adults under 25 takes place centrally at KLARTEXT e.V. After consultation and guidance at IBZ, those interested are invited to a placement appointment, where they do a test after which they are assigned to a suitable course of the sponsoring community.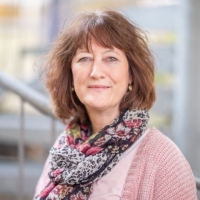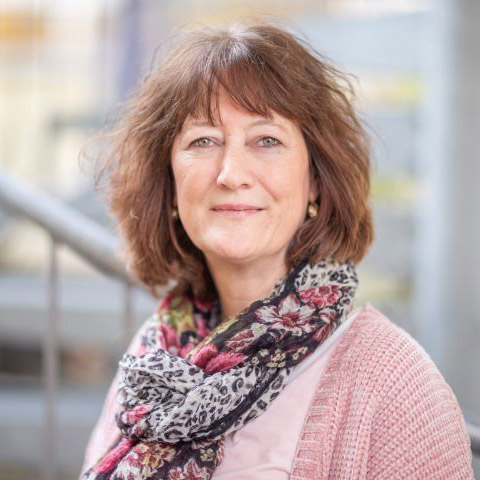 Ute Schäfer
Customer advisor
KLARTEXT e.V.
Augustenstrasse 77
80333 Munich
Tel: +49 89 540 46 98-20
Book a telephone appointment or register directly online
The language school for German, work and culture in Munich