INTEGRATION COURSES
Information on online integration courses:
Until autumn we will only offer all language courses in person.
The orientation courses will take place online in the mornings until further notice.
The next virtual integration course is expected to start with A1 in mid-October.
COURSE TIMES
Morning:
Monday – Friday
09:30 am – 12:45 pm (online)
9:30 am – 1:30 pm (presence)
afternoon:
Monday – Friday
14:00 – 18:00
In the evening:
Current courses: Monday, Tuesday, + Thursday from 6:15 p.m. to 9:30 p.m
NEW: Courses starting August 22nd start: Monday – Thursday from 18:15 – 20:45 !!
COURSE LEVEL: A1, A2, B1
Language course + orientation course
COURSE DURATION:
600 lessons A1 – B1
100 lessons per module
Orientation course (100 units)
COURSE PRICE:
510 € for self-payers per module
€220 per module as an integration course with a certificate of eligibility or free of charge (if financially needy)
possibly further funding opportunities
COURSE DATES:
05/09/22 – 06/07/22 (morning)
05/23/22 – 07/28/22 (evening)
06/08/22 – 07/06/22 (afternoon)
07/07/22 – 08/03/22 (morning)
08/22/22 – 10/18/22 (evening)
05/09/22 – 06/07/22 (afternoon)
05/23/22 – 07/28/22 (evening)
06/08/22 – 07/06/22 (morning)
7/7/22 – 8/3/22 (afternoon)
08/04/22 – 09/01/22 (morning)
08/22/22 – 10/18/22 (evening)
10/20/22 – 12/19/22 (evening)
05/09/22 – 06/07/22 (morning)
06/08/22 – 07/06/22 (afternoon)
07/07/22 – 08/03/22 (morning)
08/04/22 – 09/01/22 (afternoon)
08/22/22 – 10/18/22 (evening)
09/05/22 – 09/30/22 (morning)
10/20/22 – 12/19/22 (evening)
05/09/22 – 06/07/22 (afternoon)
05/23/22 – 07/28/22 (evening)
06/08/22 – 07/06/22 (morning)
7/7/22 – 8/3/22 (afternoon)
08/04/22 – 09/01/22 (morning)
09/05/22 – 09/30/22 (afternoon)
04.10.22 – 31.10.22 (morning)
10/20/22 – 12/19/22 (evening)
05/09/22 – 06/07/22 (morning)
05/23/22 – 07/28/22 (evening)
06/08/22 – 07/06/22 (afternoon)
07/07/22 – 08/03/22 (morning)
08/04/22 – 09/01/22 (afternoon)
08/22/22 – 10/18/22 (evening)
09/05/22 – 09/30/22 (morning)
10/04/22 – 10/31/22 (afternoon)
11/02/22 – 11/29/22 (morning)
05/09/22 – 06/07/22 (afternoon)
05/23/22 – 07/28/22 (evening, online)
05/31/22 – 07/06/22 (morning, online)
06/08/22 – 07/06/22 (morning)
7/7/22 – 8/3/22 (afternoon)
08/04/22 – 09/01/22 (morning)
08/22/22 – 10/18/22 (evening)
09/05/22 – 09/30/22 (afternoon)
04.10.22 – 31.10.22 (morning)
10/20/22 – 12/19/22 (evening)
11/02/22 – 11/29/22 (afternoon)
11/30/22 – 01/11/23 (morning)
08.06. – 06.07.2022 (presence, afternoon)
07.07. – 08/10/2022 (online, in the morning)
05.09. – 10.10.2022 (online, in the morning)
04.10. – 07.11.2022 (online, in the morning)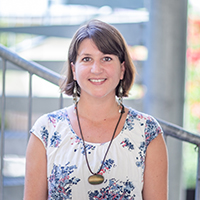 Tanja Mudrack
Customer advisor
KLARTEXT e.V.
Augustenstrasse 77
80333 Munich
Tel: +49 89 540 46 98-20
Book a telephone appointment or register directly online
The language school for German, work and culture in Munich